Global 3Rs Winners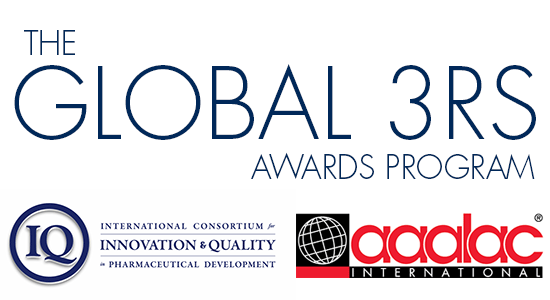 ---
---
2021 Award Winners
NORTH AMERICA
Andrew Syvyk, Ph.D.
Inducible dominant negative ErbB2 rat spermatogonial line for generation of transgenic rat model and dissecting ERBB2 tyrosine kinase mediated pathways. Experimental Oncology, June 2019.
NCTM Texas A&M University, College Station, Texas, USA
Spermatogonia mediated approach for the generation of transgenic animal models has been successfully established and utilized for two main laboratory animal species, mice and rats, and is in active development for other species. Using well-established protocols, it is possible to isolate and cultivate spermatogonial stem cells for many passages. These unipotent stem cells are amenable to the genetic manipulations by all methods developed in the field. Modified cells can be clonally selected, expanded, and used for both in vitro research and generation of transgenic animals. This outcome provides a possibility to conduct rigorous functional and genomic analysis of the selected cell lines prior to utilizing them for the production of the desired animal model.
This method reduces animal utilization by saving the entire generation of animals required for germline transgene transmission screen. Male germ stem cells, due to their unipotent nature, refine the process of the animal model generation by absolutely eliminating mosaicism.
The generated model is an exceptional tool that can be utilized to elucidate ErbB2 related pathways in the greatest detail both in vitro and in vivo. Furthermore, in vitro studies could replace some in vivo experiments and additionally reduce the number of animals necessary for the generation of molecular interaction data.
The Global 3Rs Award will be used for the preparation of a poster or oral presentation of the results as well as for travel expenses for participation at the next TT2022: The 17th Transgenic Technology Meeting that will be held in Finland in 2022.
EUROPE
Rachel Tanner, D.Phil. (Oxon)
A non-human primate in vitro functional assay for the early evaluation of TB vaccine candidates. npj Vaccines, January 2021.
University of Oxford, Oxford, UK
Tuberculosis (TB) is a major global health problem, with an estimated 10 million new cases and 1.42 million deaths per year. The only available vaccine, BCG, is insufficient and a new vaccine is desperately needed. However, it is still unclear which components of the immune response are required for protection from TB, which makes it difficult to design and assess new TB vaccines. Currently, new TB vaccines must be evaluated using animal models; predominantly mice and non-human primates (NHPs). The use of NHPs in medical research is of particular ethical concern, and in order to assess how effective a TB vaccine candidate is, animals are infected with virulent Mycobacterium tuberculosis (M.tb) which results in disease development and is classified as 'Moderate Severity' under UK and EU legislation. As macaques are widely considered the most relevant model for the evaluation of TB vaccine candidates, and are now essential in supporting advancement to clinical trials, numbers used are increasing and it is critical that new tools are developed to facilitate vaccine testing in macaques in line with the 3Rs principles.
The nominated paper presents, for the first time, an in vitro ('in a test-tube') functional mycobacterial growth inhibition assay (MGIA) for use with NHP blood or cell samples. This assay gives an unbiased measure of ability to control mycobacterial replication without the limitation of having to pre-select immune parameters of unclear relevance. Rather than infecting NHPs with M.tb to determine protection, a blood sample is taken before and after vaccination and infected in vitro in the MGIA to provide a surrogate of vaccine efficacy. The aim of the assay is to provide a tool that allows the down-selection of TB vaccine candidates at an early stage of development, thus reducing the number progressing to infection experiments.
Following the success of the MGIA based on peripheral cell samples described in the nominated paper, the Global 3Rs Award will be used to help develop a cross-species assay using bronchoalveolar lavage (BAL) cells.
PACIFIC RIM
Wenjie Wang, Ph.D.
Characterization of drug responses of mini patient-derived xenografts in mice for predicting cancer patient clinical therapeutic response. Cancer Communications, September 2018.
Shanghai LIDE Biotech Co., LTD., Shanghai, China
A rapid in vivo drug sensitivity assay, OncoVee® MiniPDX, for screening clinically relevant regimens for cancer was developed. In this model, patient-derived tumor cells were arrayed within hollow fiber capsules, implanted subcutaneously into mice and cultured for 7 days. The cellular activity morphology and pharmacokinetics were systematically evaluated. MiniPDX performance (sensitivity, specificity, positive and negative predictive values) was examined using PDX as the reference. Drug responses were examined by tumor cell growth inhibition rate and tumor growth inhibition rate in PDX models and MiniPDX assays respectively. The results from MiniPDX were also used to evaluate its predictive power for clinical outcomes.
Morphological and histopathological features of tumor cells within the MiniPDX capsules matched those both in PDX models and in original tumors. Drug responses in the PDX tumor graft assays correlated well with those in the corresponding MiniPDX assays using 26 PDX models generated from patients, including 14 gastric cancer, 10 lung cancer and 2 pancreatic cancer. The positive predictive value of MiniPDX was 92%, and the negative predictive value was 81% with a sensitivity of 80% and a specificity of 93%. Through expanding to clinical tumor samples, MiniPDX assay showed potential of wide clinical application. The high correlation between drug responses of paired MiniPDX and PDX tumor graft assay, as well as translational data suggest that MiniPDX assay is an advanced tool for personalized cancer treatment.
The research has immediate impact on the application of the 3Rs in the drug screenings for tumor patients. A pharmacodynamic screening using the traditional patient-derived xenografts (PDXs) model generally requires at least 5-6 mice. However, using the miniPDX technique reported in this research, we need only 2 mice for each pharmacodynamic monitoring, without reducing the accuracy. As a result, the usage of mice in drug sensitivity testing was reduced by approximately 70%.
The Global 3Rs Award will be used to invest in the optimization of miniPDX technique and the development of other new technologies that meet the 3Rs standard, further reducing the number of animals and pain and distress to those used.
2021 Honorable Mentions

Benjamin Davies, Ph.D.
Wellcome Centre for Human Genetics, University of Oxford, Oxford, UK
Replacement of surgical vasectomy through the use of wild-type sterile hybrids. Lab Animal, January 2021.

Anna S. Mitchell, Ph.D., Brook A.L. Perry, M.Sc., Ph.D., and Stuart Mason
Department of Experimental Psychology, University of Oxford, Oxford, UK
Protective cranial implant caps for macaques. Journal of Neuroscience Methods, October 2020.

Karen Y. Torrejon, Ph.D.
Glauconix Biosciences, Inc., Albany, New York, USA
A biomimetic, stem cell-derived in vitro ocular outflow model. Advanced Biosystems, July 2020.
---
2020 Award Winner

Maria Karlgren, Ph.D.
A CRISPR-Cas9 Generated MDCK Cell Line Expressing Human MDR1 without Endogenous Canine MDR1 (cABCB1): An Improved Tool for Drug Efflux Studies, Journal of Pharmaceutical Sciences, 2017.
Department of Pharmacy, Uppsala University, Uppsala, Sweden
In drug development it is imperative to determine if a drug candidate has the ability to pass through cellular barriers in the body to reach the drug target and exert its effect. Drugs can pass through barriers passively or actively with the help of transport proteins. These transport proteins are situated within the cell barriers and can pump drugs over the barrier in the desired direction or prevent the drug from passing by capturing and pumping it back out of the cell again. Transport proteins are of major importance in determining how drugs distribute in our bodies and can be involved in drug-drug interactions resulting in serious adverse effects. Their role is so essential that regulatory agencies, such as the European Medicines Agency and the U.S. Food and Drug Administration, request interaction studies of 11 transport proteins as a part of risk assessment during drug development.
The focus of this research was one of the most important human transport proteins, hMDR1 (human multidrug resistance protein 1). A major problem with existing cell models for hMDR1 is the presence of "background transport." In other words, the cells used for model development already contain other drug transporters whose function interferes with the function of hMDR1. In this research, interfering background transporters were knocked out using the CRISPR-Cas9 gene editing technique. The resulting model expresses high levels of hMDR1 but does not express any interfering drug transporter. Because of this, the model can be used without background controls, thereby providing a more specific and easier to use model than previously available.
Attrition rates in drug development are high, with approximately 90% of drug candidates that have passed the pre-clinical phase being stopped during clinical studies, i.e. after animal studies have been performed. One of the major obstacles is the limited translatability from animal models to humans. Improved humanized in vitro models can contribute to better selection of drug candidates in the early stages of development, thereby reducing the number of animal studies performed for potentially unsuitable drug candidates in accordance with the tenets of the 3Rs.

2020 Honorable Mention
Sara Gago, Ph.D.
School of Biological Sciences, Faculty of Biology, Medicine and Health,
The University of Manchester, United Kingdom
"Lung colonization by Aspergillus fumigatus is controlled by ZNF77," Nature Communications, 2018. This publication identified ZNF77 as a key controller of Aspergillus colonization and suggest its utility as a risk-marker for patient stratification.
---
2019 Award Winners
The Global 3Rs Awards program, a collaboration between AAALAC International and the IQ Consortium, recognizes the following individuals for their significant innovative contributions toward the 3Rs of animal research to advance ethical science in academia or industry in any area of biology.
The 2019 winners are:
EUROPE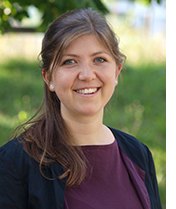 Julia Boos, M.Sc.
"Microfluidic Multitissue Platform for Advanced Embryotoxicity Testing In Vitro,"
Advanced Science, 2019
ETH Zurich, Dept. of Biosystems Science and Engineering, Basel, Switzerland
Embryotoxicity of compounds constitutes a central part of every drug development process. Animal studies are still the gold standard in developmental toxicity testing—about 90% of animal usage in the drug development pipeline is for these studies, which include adult animals as well as their offspring and fetuses. In attempts to reduce animal studies, alternative developmental in vitro assays have been proposed, three of which were validated by the European Centre for the Validation of Alternative Methods (ECVAM). The embryonic stem cell test (EST) is the only validated assay in developmental toxicity testing that is truly in vitro and does not require sacrificing pregnant animals. However, the assay is not yet powerful enough to provide an alternative to animal experimentation because it only takes into account the direct toxicity of compounds and thereby neglects important metabolic processes. Consequently, the effects of drug metabolism still needs to be tested on pregnant animals in vivo.
This research established an in vitro co-culture platform of 3D embryoid bodies (EBs) and 3D primary human liver microtissues, with liver being the main organ of metabolic transformation. The platform, termed "metaEST," enables, on the same chip, the development of EBs in immediate proximity to liver microtissues and the subsequent readout of embryotoxicity effects caused by metabolized drugs. All steps of the metaEST assay are performed in a single and tubing-free microfluidic device which is simple to handle and can be easily adopted by other researchers. The results demonstrate the enabling nature of the platform to study metabolic effects that are missed in conventional EST assays, and the potential of the platform to mimic physiologically relevant conditions in vitro instead of using animal tests.
The metaEST platform helps to significantly reduce the number of animals used in developmental toxicity studies, and opens new possibilities to mimic relevant physiological arrangements which resemble the human body as closely as possible. The Global 3Rs Award will be used to further develop the microfluidic platform for broader use.
NORTH AMERICA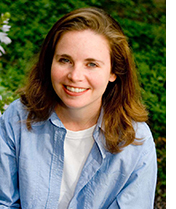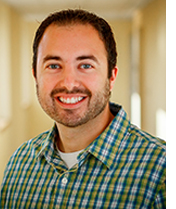 Christina T. Egan, Ph.D.
Michael J. Perry, M.S., M.S.Ed.
"Implementing the Bruker MALDI Biotyper in the Public Health Laboratory for C. botulinum Neurotoxin Detection," Toxins, 2019 9(3), 94
David Axelrod Institute, Wadsworth Center, New York State Dept. of Health
This work assesses the feasibility of replacing an animal-based assay for botulinurn toxin with one based on mass spectrometry. The article reports the development of a sensitive and accurate test for detecting botulinum neurotoxin (BoNT) in clinical, food, or environmental samples. This accomplishment is noteworthy for its implementation of the 3Rs principles.
Unlike the mouse bioassay (MBA), which is currently accepted as the 'gold standard' for detecting BoNT, the revised test, which is based upon mass spectrometry (MS) in combination with multiplex polymerase chain reaction (PCR), uses no animals. In addition, the MS-based test requires lower volumes of starting sample than the MBA, and provides complete results more rapidly. As BoNT is a "select agent" (an agent that could potentially be used in bioterrorism events), the ability to quickly and accurately detect BoNT is important to promptly respond to a serious public health threat. The authors demonstrated that the MS assay can generate reliable, rapid results while eliminating the need for animal testing.
The immediate impact of this reported study was the discontinuation of animal use (an average of ~250 mice per year) by this group in carrying out the BoNT assay in a public health clinical laboratory where the authors work.
The data presented in the article could incentivize other clinical laboratories conducting the same test to adopt this methodology, leading to the replacement of animals with this newer in vitro technology. Currently, the Biodefense Laboratory in which the authors work is training five additional public health and agricultural laboratories in the use of their MS-based assay, including the New York City Department of Health, Virginia Division of Consolidated Laboratories, Michigan Department of Health, Ohio Department of Agriculture, and the Massachusetts Department of Health. It is hoped that success with implementing the MS-based BoNT test in other laboratories will also inspire some to develop new tests for other clinically relevant compounds/metabolites using MS technology to replace animal-based testing. The Global 3Rs Award will be used to continue to improve the MS assay.
PACIFIC RIM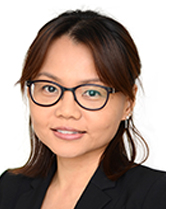 Toh Yi-Chin, Ph.D.
"Self-Aligning Tetris-Like (TILE) Modular Microfluidic Platform for Mimicking Multi-Organ Interactions," Lab on a Chip, 2019
Department of Biomedical Engineering, National University of Singapore
Many biological processes and chronic diseases (e.g., diabetes and obesity) in the human body involve crosstalk between multiple organs. This demands tissue-culture technologies that can mimic these complex multi-organ interactions. This research advances "body-on-a-chip" technology. Over the last ten years there has been an explosion of organs-on-chip models aimed at mimicking various human tissue physiology in order to replace animal testing. In particular, microfluidic multi-organ systems, commonly termed "body-" or "human-on-a-chip," are envisioned as the next milestone for organs-on-chip technology to model more complex biological phenomena involving multiple tissues (which traditionally often has required studies using animal models). Although conceptually simple, there are significant challenges in synchronizing different tissue culture configurations and conditions required for optimal cell functions, and then connecting the different tissues in a flexible format to depict different physiological processes. This limits the accessibility of body-on-chip technology to biological researchers looking to explore animal alternatives to investigate and probe more complex physiological processes.
This research solves the current limitation by using a modular approach to build body-on-chips, the "the TILE modular microfluidic platform." Different cell-containing biological and flow-controlling engineering modules can be established independently before they are assembled into functional, multi-organ perfusion systems at the point-of-use. The TILE microfluidic platform will be the first-in-class human-on-chip technology that has the potential to translate into a mainstream life science research tool.
This in vitro platform technology can be immediately applied to reduce or replace animal testing by offering researchers an intuitive and flexible way to configure different multi-organ perfusion systems using human cells and tissues for more physiologically-relevant drug response prediction. This technology also has great potential to discover and understand systemic or metabolic diseases involving crosstalk between multiple organs, immune system and microbiome.
The Global 3Rs Award will help establish partnerships with pharmaceutical and functional food (probiotics, nutraceuticals) industries to demonstrate proof-of-value. Digital content materials (e.g., 3-D animation video) will be created to help increase awareness of this technology platform among potential users.
---
2018 Award Winners
EUROPE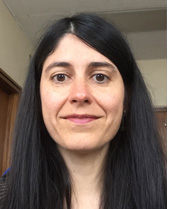 Dr. Esther Rodriguez-Villegas
"TaiNi: Maximizing research output whilst improving animals' welfare
in neurophysiology experiments,"
Nature Scientific Reports, Volume 7, Article number: 8086, 2017
Recent advances in the development of transgenic mice have provided unprecedented insight into the mechanisms of brain function and human disease processes, and led to a dramatic shift from rats to mice as the preferred preclinical model used in drug discovery. But, understanding brain function at the cell and circuit level requires representation of neuronal activity through multiple recording sites and at high sampling rates. The ability to make direct electrophysiological recordings from populations of neurons requires multiple parallel recording channels and high sampling-rates in order to properly characterize action potentials. The circuitry required is consequently energy-intensive, traditionally requiring a multi-wire tether to provide power and to carry the analogue signal to the recording equipment. While, being very disruptive, this is still practical in larger rodents, but it presents a serious burden for a mouse due to its smaller size. Recently developed wireless systems allow greater freedom of movement and the possibility of entirely new experimental designs. However, there has been a trade-off between the weight of the device and recording density or duration. Typically off-the-shelf solutions were limited to less than 4-hours recording, unless a harness was employed to support the additional battery weight, or provide longer recording only at reduced sample-rates. In either case, the devices are cumbersome and heavy (4g or more).
The research team addressed these issues by creating a size-record-breaking wireless neural monitoring system. The system, TaiNi, is wireless, weighs ~1.5g, and is able to provide 16-channels of continuous brain monitoring in several animals simultaneously for over three days.
The light weight resulted in significant improvements in the ability to complete trials on the T-maze task compared to the most similar commercially available alternative. While the relatively unimpaired animals showed no concomitant reduction in the percentage of correct choices on the T-maze task, the ability to complete additional trials increases statistical power and reduces the number of animals required for a given experiment.
The 3Rs impact of this new system include less handling of animals, and the associated stress, due to its 72 hour battery life, and more freedom of movement for the animals due to the system's low weight. In addition, apart from the placement of a single mobile receiver it is not necessary to modify the animal cage at all. This allows straightforward, fast transfer between experimental protocols without reinvestment in new cages. TaiNi represents a significant advance in both animal welfare in electrophysiological experiments, and the scope for continuously recording large amounts of data from small animals. TaiNi is now a commercial system and hence widely available to neuroscientists around the world.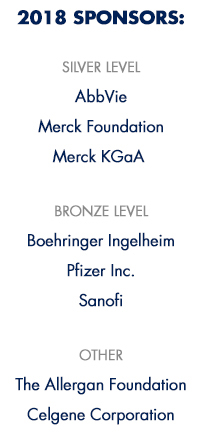 NORTH AMERICA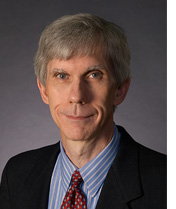 Dr. Kelly Coleman
"Round robin study to evaluate the reconstructed human epidermis (RhE) model as an in vitro skin irritation test for detection of irritant activity in medical device extracts," Toxicology In Vitro, 50:439-449, August 2018
Medical device biocompatibility is assessed according to the ISO 10993 series of international standards. One part of this series recommends a rabbit irritation test to gauge the potential for solvent extracts from medical devices to cause irritation. In other areas of safety testing, especially for industrial chemicals and cosmetic ingredients, the rabbit test has been replaced by test methods using reconstructed human epidermis (RhE) models. After extensive validation activities, and a thorough review process, the OECD accepted these test methods as a full replacement. Dr. Coleman conducted a feasibility study to determine the applicability of the commercially available EpiDerm™ RhE assay as an in vitro alternate to the in vivo rabbit test. The feasibility study proved to be successful with the EpiDerm™ tissues responding in a desirable manner to positive and negative extracts.
Subsequently, an international round robin study was initiated to assess the transferability and the laboratory reproducibility of RhE assays for measuring the irritant potential of medical device extracts. Two OECD TG 439 listed RhE models, Epi-Derm™ and SkinEthic™> RHE, were used in the round robin study involving 18 laboratories, the goal of which was to determine if RhE tissue models were suitable replacements for the rabbit skin irritation test for evaluating the irritant activity of medical device extracts. Overall the labs correctly identified 95-100% of the blinded polymer samples as being irritants or non-irritants. Consequently, it was concluded that the in vitro RhE tissue models were acceptable replacements for the rabbit test to evaluate the irritation potential of medical devices.
In its current form, the Draize rabbit skin irritation test involves the use of three rabbits for every medical device tested. A draft version of the new ISO 10993 standard on in vitro irritation testing was completed in April 2018 at the ISO Technical Committee (TC) 194 meeting. The draft document will be addressed at the TC 194 meeting this December with the goal of releasing a Final Draft International Standard for voting in early 2019. If approved, the in vitro irritation testing will become the globally preferred method in 2019. In addition, the FDA, which participated in the round robin study, has strongly encouraged Dr. Coleman to submit a proposal summarizing the results to their new Medical Device Development Tools (MDDT) fast-track approval program. This proposal has been submitted and is currently under review. If approved, the FDA will begin accepting in vitro irritation testing results by the end of this year. In the long term, with widespread adoption of the RhE in vitro alternatives, the authors foresee the complete elimination of rabbit irritation testing. This will end the need for the 50,000 rabbits per year used globally for medical device irritation testing.
PACIFIC RIM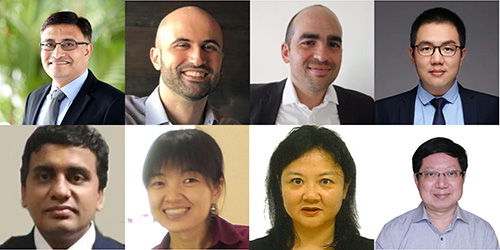 Gopu Sriram, M.D.S., Ph.D.
Massimo Alberti, Ph.D.
Yuri Dancik, Ph.D.
Bo Wu, Ph.D.
Ruige Wu, Ph.D.
Srinivas Ramasamy, Ph.D.
Mei Bigliardi-Qi, Ph.D.
Zhiping Wang, Ph.D.
Pictured in this order, left to right
"Full-thickness human skin-on-chip with enhanced epidermal morphogenesis and barrier function,"
Materials Today, Volume 21, Issue 4, 2018
Design and testing of drugs or skin care products that can penetrate into and through the skin is an active area of research because the safety and efficacy of such products are critical factors for their adoption by a growing global consumer market. Due to ethical concerns and regulations in several countries that ban the use of animals for the development of cosmetic products, researchers are increasingly relying on skin equivalents engineered in the laboratory. However, human skin equivalents reconstructed on traditional culture systems are limited by a weak skin barrier function compared to normal human skin. They are, therefore, only minimally helpful in product development. Probable reasons include the lack of mechanical forces and dynamic flow system that provide necessary mechanistic signals and continuous supply and/or drainage of nutrients and metabolites. With conventional laboratory methods, the culture medium below the growing skin equivalent tissue is static. This is very different from real skin, in which blood flow actively provides nutrients to and removes waste products from skin cells.
To address this shortcoming, a novel microfluidic device was developed that allows for the culture of skin equivalents in a manner that better mimics the growth of real skin. The research team demonstrated that dynamic perfusion and a fine control of the microenvironment enable improved epidermal morphogenesis and differentiation, as well as enhanced barrier function. They also demonstrated that integrated 3D culturing and integrity/permeability testing can be conducted directly on the organ-on-chip device owing to the non-contracting properties of the fibrin-based dermal matrix, thus overcoming the limitations of collagen-based skin equivalents used in conventional cell culture inserts and diffusion cells. With this scalable system, it is now possible to achieve higher throughput and automation of culture and testing protocols, and deliver low-cost alternatives to animal-based and clinical studies for drug screening and toxicological applications.
Use of this microfluidic skin-on-chip device is not restricted to the development of skin equivalents. The device provides opportunities to reconstruct 3D tissues representative of other epithelial tissues, such as oral mucosa, lung/respiratory mucosa, gut mucosa and urinary tract. This will help to reduce, and eventually replace animal models in safety/toxicity testing and drug discovery-related applications in the fields of dentistry, pulmonology, gastroenterology and urology. The design of this device is particularly useful for 3D cultures representative of organs or tissues displaying barrier functions. This includes the skin, the oral, lung, gut and urinary tract mucosa, as well as the liver, the brain and the kidney. Since the device promotes an enhanced barrier function of the 3D models reconstructed in it, different organ models can be connected and integrated with each other to provide a 3D body-on-chip model. This can offer holistic predictions of drug absorption, distribution, metabolism and excretion (ADME), thus reduce, and eventually remove the need for in vivo animal studies.
---
2017 Award Winners
The Global 3Rs Awards program, a collaboration between AAALAC International and the IQ Consortium, recognizes the following individuals for their significant innovative contributions toward the 3Rs of animal research to advance ethical science in academia or industry in any area of biology.
The 2017 winners are:
EUROPE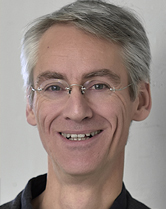 Dr. Marcel Leist
Dr. Marcel Leist is Chair for In Vitro Toxicology and Biomedicine at the University of Konstanz in Germany. He is receiving a Global 3Rs Award for the article, "Stem Cell-Derived Immature Human Dorsal Root Ganglia Neurons to Identify Peripheral Neurotoxicants," Stem Cells Translational Medicine (2016). The authors note that because of the toxic effects of many chemicals on the peripheral nervous system, rather than the central nervous system, there is a large need in toxicology to test for peripheral neuropathies, most of which rely on animal experimentation using pluripotent stem cells. The authors generated human peripheral neurons to establish, validate and apply a test for peripheral neurotoxicants. About three dozen compounds were tested to establish a prediction model for the assay. This PeriTox test reacted correctly (sensitivity of 87%) to many known human peripheral nervous system toxicants, and it discriminated (specificity of 100%) between peripheral neurotoxicants and chemicals not expected to cause peripheral neurotoxicity. This establishes a solid and complete test method to screen large numbers of compounds and identify neurotoxic 'hits' based on a tested prediction model. Animal testing for general organ toxicity will continue until alternative assays are available that reliably cover toxicity to all major organ systems. The PeriTox test closes a large gap in alternatives to animal use. This Global 3Rs Award will be used to validate the test for different applications to further close the gap between the initial setup of this test method and its widespread use.
NORTH AMERICA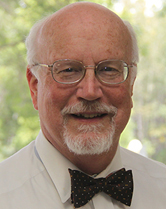 Dr. Mark E. Smith
Dr. Mark E. Smith is Chief Scientific Officer at American Preclinical Services (APS) in Minneapolis, Minnesota. He is receiving a Global 3Rs Award for the article, "Thrombogenicity Testing of Medical Devices in a Minimally Heparinized Ovine Blood-Loop," Journal of Medical Devices (2017). This work addresses the initial validation and continuing development of a novel test for screening medical devices that are placed in the bloodstream of patients to assess thrombogenicity, their potential to form blood clots. This new test has the potential to replace the commonly used in vivo test — the Non-Anticoagulated Venous Implant (NAVI) thrombogenicity test. The NAVI uses, at a minimum, two animals — typically dogs, sheep or pigs — and is required by the FDA for final approval of nearly all medical devices that contact blood. The replacement test uses blood from donor sheep which is pumped through a closed loop, simulating blood circulation in the animal. After a few hours in this system, the devices are evaluated for the presence of blood clots in a manner similar to that for the live animal model. The authors report a high confidence of similarity for the benchtop circulating blood-loop model and are continuing to collect data to support its validation. If approved, this test has the potential to dramatically reduce the number of animals used to test medical devices. This Global 3R Award prize will be used to monitor the flow rates of the circulating blood in the test configuration.
---
2016 Winners
EUROPE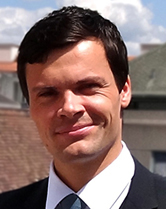 Dr. Olivier Frey
Dr. Frey is Product Manager for Microphysiological Systems, InSphero AG, in Switzerland. He is receiving a Global 3R Award for the article, "3D Spherical Microtissues and Microfluidic Technology for Multi-Tissue Experiments and Analysis," Journal of Biotechnology, 2015. The paper is one of the outcomes of the European project "Body on a Chip," aimed at developing a next- generation multi-tissue assay platform based on 3-D spheroids from human cells in a microfluidic setup. The concept is highly versatile, robust and simple to use. It has set the basis for a follow up project with the goal to translate the system to a marketable product with the potential to generate more predictive data on the impact of compounds on the human body and ultimately reduce or even replace animal tests. This Global 3R Award prize will be used to develop a first prototype on a larger scale. The award will also be used to conduct the published cancer therapeutic prodrug cyclophosphamide experiment with human-derived liver spheroids and compare its predictive strength to the in vivo scenario, a first step towards completely replacing the use of animal cells.
NORTH AMERICA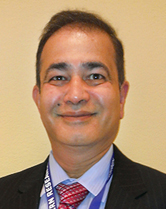 Dr. Madhav Paranjpe
Dr. Paranjpe is Director of Pathology at BioReliance in Rockville, Maryland, USA. He is receiving a Global 3R Award for "Retrospective Evaluation of Doses in the 26-week Tg.rasH2 Mice Carcinogenicity Studies: Re-commendation to Eliminate High Doses at Maximum Tolerated Dose (MTD) in Future Studies," Toxicologic Pathology, 2015. Although significant advances have been made in carcinogenicity testing the general experimental design for these studies has remained virtually unchanged. Dr. Paranjpe thoroughly and systematically evaluated 29 carcinogenicity studies using Tg.rasH2 mice at the three federally mandated dose levels and recommended that the requirement for the high-dose group be reduced from the MTD, concluding that the low- and mid-dose groups detected carcinogenic effects in the test articles, whereas the high-dose (MTD) groups did not. The key recommendation to reduce the high-dose group and use only two test-article dose groups in each sex will result in a 25% reduction in the total number of mice evaluated per test article; provide similar test results without losing data; improve test predictability; improve ethical science; and improve the human relevance of these studies. The award will provide financial support to qualified graduate students.
PACIFIC RIM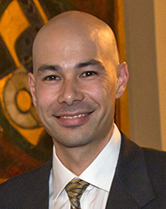 Dr. Benjamin Quah
Dr. Quah is a Research Fellow at The John Curtin School of Medical Research, The Australian National University. He is receiving a Global 3R Award for "Use of an In Vivo FTA Assay to Assess the Magnitude, Functional Avidity and Epitope Variant Cross-Reactivity of T Cell Responses Following HIV-1 Recombinant Poxvirus Vaccination," PLoS ONE, 2014. Through superb experimental design and the application of advanced flow cytometry technology, a method for the pre-clinical multi-parameter screening of T and B lymphocytes post-vaccination (specifically, in the pre-clinical assessment of HIV vaccines using mouse models) was developed. These experiments address the clinical question of an HIV vaccine that mimics immune responses found in naturally HIV-resistant patients. A 140-fold reduction in the required number of mice was achieved. Notably, data generated from a total of 6,426 animals using a traditional 2-parameter assay can be now generated from only 45 animals. The award will support publishing the full pre-clinical reduction method in the 3Rs journal ALTEX, and reagents to support upcoming experiments on pre-clinical testing of cancer vaccines.
---
2015 Winners
EUROPE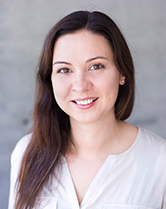 Dr. Paulin Jirkof
Dr. Jirkof is a post doc at the University Hospital Zurich, Division of Surgical Research, University of Zurich, and is also affiliated with the Neuroscience Center Zurich in Switzerland. She is receiving a Global 3R Award for the article, "Buprenorphine for pain relief in mice: repeated injections vs sustained-release depot formulation" published in Laboratory Animals, December 2014. The study aimed at clarifying the efficacy of the most widely used pain killer in mice, buprenorphine. In mice, buprenorphine is mostly injected 2-3 times a day; however, repeated injections which require restraining have been criticized as potentially stressful. A less stressful application, a single injection of long-acting sustained-release formulations, was proposed. The study showed a single injection provided long-lasting, constant pain alleviation with limited side-effects. This Global 3R Award prize will be used for further research on pain alleviation in mice and to establish and publish evidence-based protocols for pain treatment in mice, which are easy to use, reliable and efficient.
NORTH AMERICA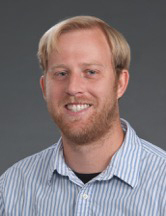 Dr. Aleksander Skardal
Dr. Skardal is an assistant professor at the Wake Forest Institute of Regeneration (WFIRM), and an affiliate faculty member in Biomedical Engineering for the Wake Forest Institute for Regenerative Medicine at the Wake Forest School of Medicine in North Carolina, USA. He is receiving a Global 3R Award for the article, "Liver-tumor hybrid organoids for modeling tumor growth and drug response in vitro," published in Annals of Biomedical Engineering, March 2015. Current in vitro models for tumor growth and metastasis are poor facsimiles of in vivo cancer physiology and thus, are not optimal for anti-cancer drug development. Three dimensional (3D) tissue organoid systems, which utilize human cells in a tailored microenvironment, have the potential to recapitulate in vivo conditions. The study shows the potential of in vitro 3D liver-tumor organoids to serve as a model for metastasis growth and for testing the drug response of tumor cells, thus reducing the need for in vivo animal studies. This Global 3R Award prize will be used to attend scientific conferences in order to present this in vitro tissue organoid model work.
REST OF THE WORLD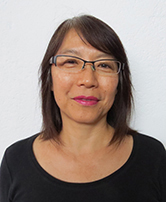 Dr. Nancy Oguiura
Dr. Nancy Oguiura is with the Ecology and Evolution Laboratory, Butantan Institute, in Sao Paulo, Brazil. She is receiving a Global 3R Award for the article, "An alternative micromethod to access the procoagulant activity of Bothrops jararaca venom and the efficacy of antivenom," Toxicon 90, 2014. The immediate impact of this research is the availability of a sensitive ex-vivo method to test the coagulant activity of poisons and toxins as well as the neutralizing capacity of specific antivenoms. This method can reduce the number of animals because instead of using mice for the determination of effective neutralizing dose using the dose lethal 50% (DL50), it promotes an ex-vivo method that uses plasma obtained by processing blood collected from chicken wing veins. This makes it possible to substitute at least 100 mice per assay, decrease the experimental time from days to hours and the amount of venom and antivenom used per assay, and avoid animal suffering. The award will be used to purchase reagents and equipment used in the methodology in order to increase the possibility of using the proposed protocol with other poisons.
---
Global 3Rs Awards Disclaimer
The selection of the awardees represents the opinion of the reviewers. These reviewers regard these publications as innovations and promising advances worthy of recognition and reinforcement of exposure to the greater biomedical community. Award selection is not an endorsement or expectation that these specific 3Rs methods/procedures must be used by IQ Companies and/or AAALAC International accredited institutions. Ultimate adoption of a specific 3Rs strategy into a specific program is often complex and may include acceptance by regulatory bodies. Moreover, the committee recognizes that significant scientific corroboration and experience with the application of the new techniques may be required before a specific method or procedure warrants or achieves widespread adoption.